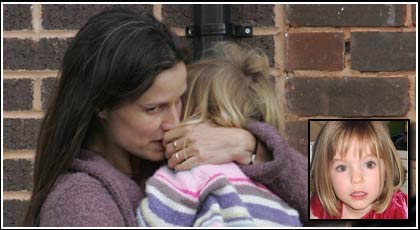 A POSSIBLE sighting of Madeleine Mccann by a Drogheda family on the night she disappeared could be crucial in a new probe into her disappearence.
Members of the Smith family from Maple Drive revealed to police investigators that they saw a man carrying a young child through the streets of Praia da Luz on the night she went missing, May 3 2007, from her family's apartment on the Algarve.
Their statement is still regarded as being ' totally credible' by sources.
http://littlemorsals.blogspot.com.es/2012/03/smith-sighting-descriptions-and-gerry.html